Welcome to the Quinto Alpini Hut
A Hut where to feel at home in the Ortles-Cevedale Group.
Open: The refuge close 17 September

Un rifugio che rimane nel cuore.
Situated on a rock spur looking out towards the Bernina group, the Quinto Alpini Hut is the starting point for numerous climbs and hikes approaching the Zebrù glacier just 3 minutes away.
The hut has 50 person accomodations and is a destination and base for hikers and mountain climbers looking for tranquility as well as adventure, that few places can offer. In the heart of the Stelvio National Park, at 2877 meters high in the mountains of the Ortles-Cevedale group (Bormio, Alta Valtellina), the Quinto Alpini Hut offers a family friendly atmosphere and famous Valtelline cuisine.
Accomodations are of 6 to 12-person rooms with fluffy duvets for a restful night.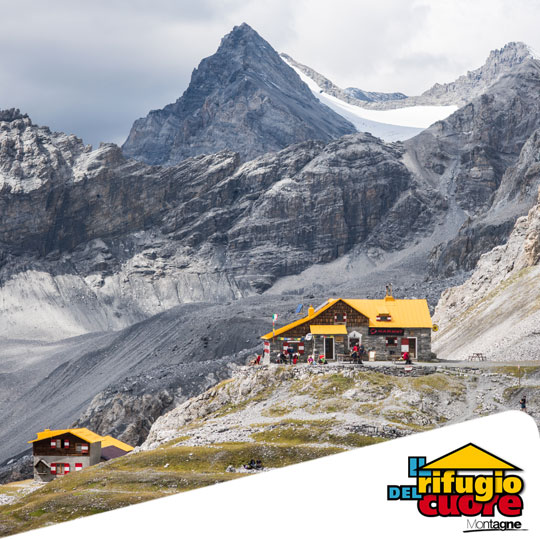 Trekking, Mtb, Ascensions on the glacier and Valtellina cuisine.
In the heart of the Stelvio National Park, the wild Val zebrù awaits you.
Small, but beautiful 🙂
Quinto Alpini Hut, nested in the wild Zebrù Valley, awaits you to make your experience an unforgettable one!